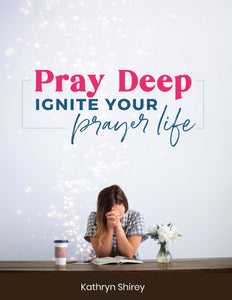 Workbook to accompany the Pray Deep: Ignite Your Prayer Life online course. 
This workbook only includes the notes for each of the course videos, so for the full experience, you need to enroll in the Pray Deep course. This workbook alone will not provide a complete study experience.
Please visit https://www.prayerandpossibilities.com/pray-deep-course/ for more details on course enrollment.